The best (and worst) tools for salary benchmarking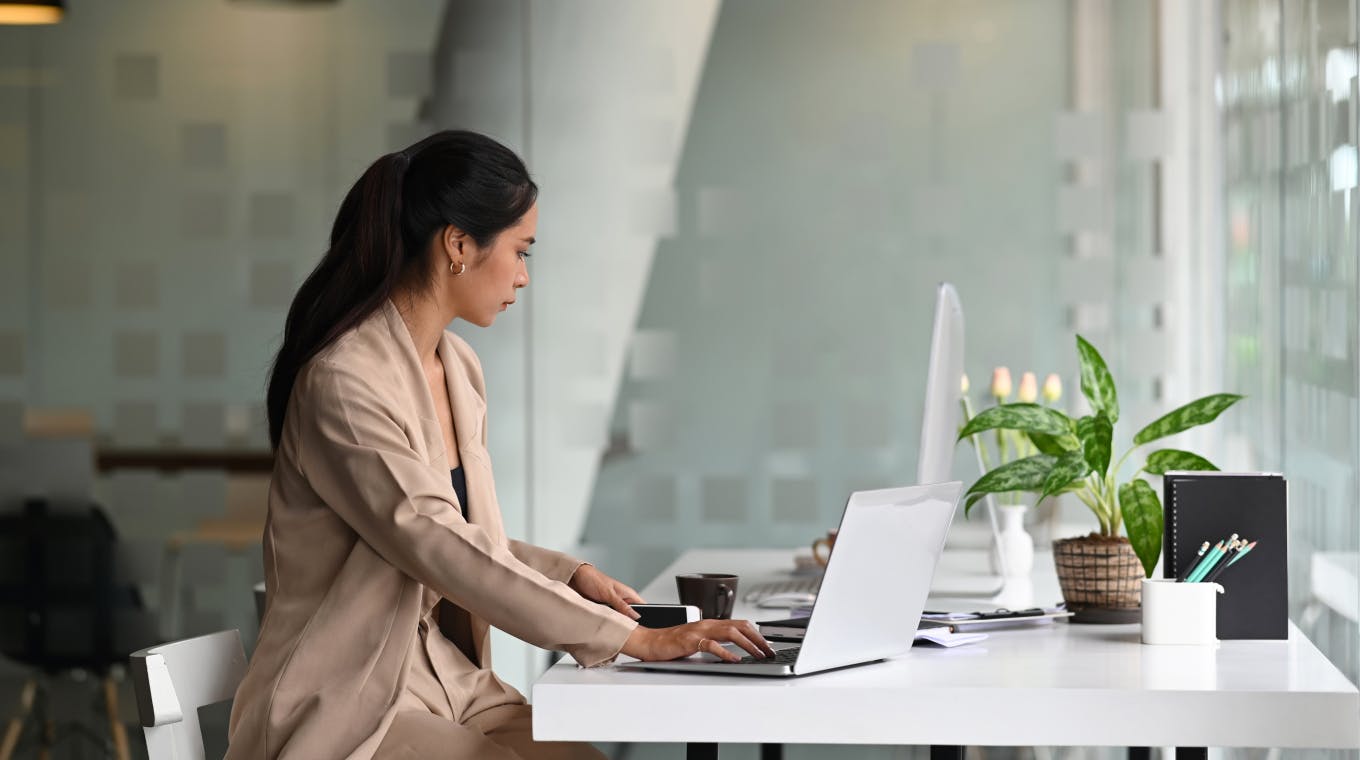 Salary benchmarking is foundational to compensation management.
Understanding what a typical salary looks like for different job positions, job levels, and locations ensures the salaries you offer (both for existing employees and new hires) are always in line with your target percentile, and are competitive and fair compared to the wider market – whilst also being cost effective for payroll budgets.
But how do you access the salary data?
In the past, companies have relied on salary surveys from consultants like Radford or Mercer, but today there are many other data sources out there for reliable and accurate salary benchmarking – so let's take a look at the options and the pros and cons of each.
💡 Questions to ask yourself when deciding the data source(s) for salary benchmarking:
What companies do you want to benchmark your salaries against? For instance, it might be important to you that you only compare against companies with the same HQ location as you, or in the same industry, or at a similar stage of growth.
Can we easily map this data against our own job roles and levels?
How accurate is the data?
Sign up to our newsletter to get more insights like this straight to your inbox each month
Salary survey reports
Example providers: Radford, Mercer, Willis Towers Watson
A consultancy conducts an annual survey to gather data on salaries from a range of companies, and aggregates the results to determine typical salaries for different job positions and levels in different industries. The survey results can then be purchased by HR and People teams, delivered in the form of a spreadsheet.
Historically this was the primary way to access salary data, and there's still a lot of weight and credibility in the names of these providers.
But, there are also downsides of these salary survey reports:
Outdated data. Salaries are constantly changing, reflecting adjustments in working culture as well as the wider job market and economic environment. These salary surveys are typically conducted on a one-off, annual basis, which means the data that is provided is out-of-date before you can even start using it.
Spreadsheet hell. The data is typically provided in one big spreadsheet with a myriad of columns, making it very difficult to understand and make use of.
Skewed towards enterprises. These consultants have been operating for a while, so they do tend to have a large dataset, but they primarily work with large corporations – so if you're a smaller company the data is likely to be less accurate and relevant for comparison.
Expensive. Salary survey reports tend to be the most expensive option when it comes to salary data, especially because you have to pay for each data split e.g. if you wanted to see multiple industries or markets.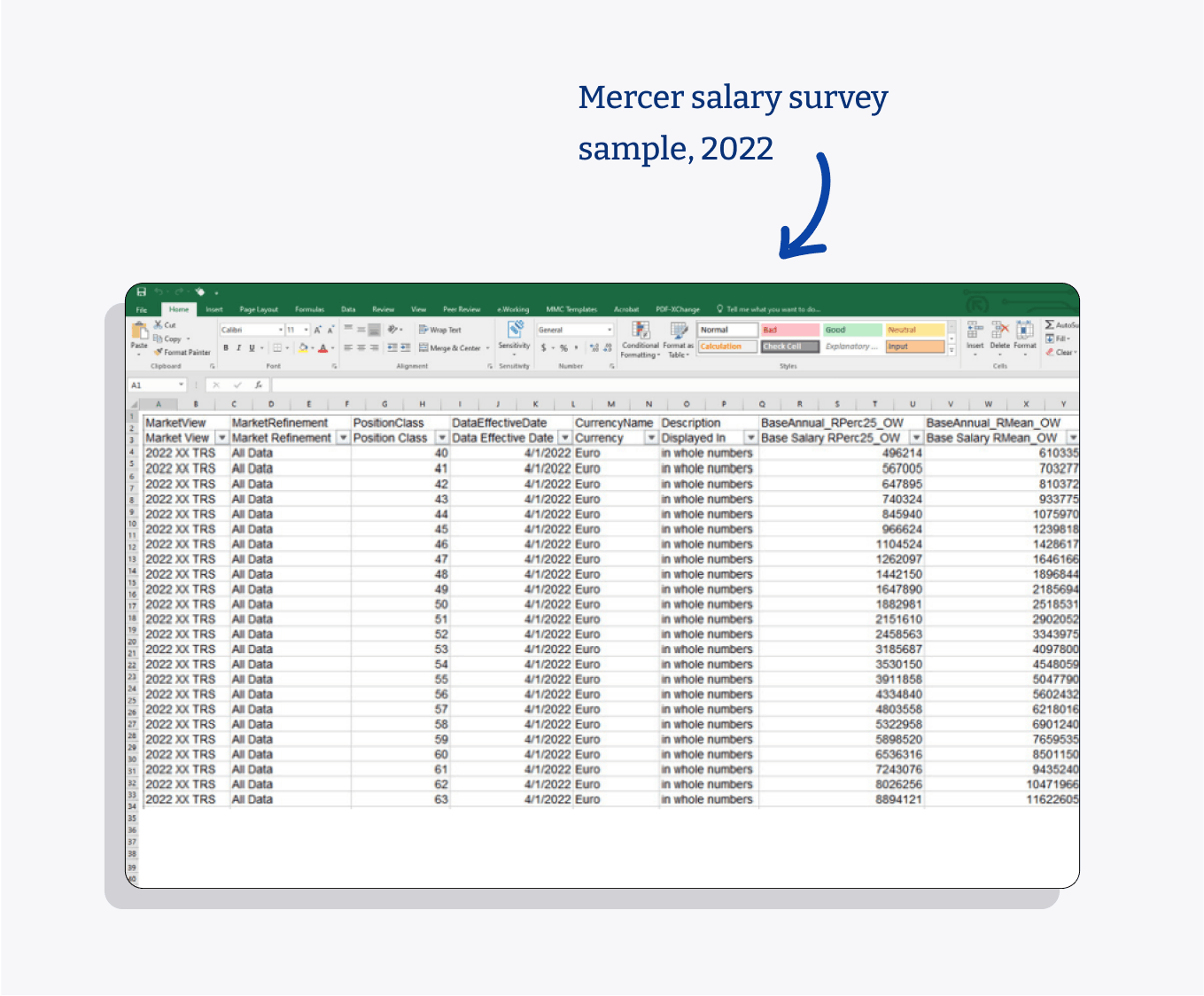 User reported salaries
Example providers: Glassdoor, Indeed, Reed
Many of today's online job sites crowdsource salary data from and existing employees who anonymously report submit their salary, role, location, industry. They then use this user-submitted data to create an average salary for roles, which usually feeds into a salary checker tool – like Reed's or Glassdoor's.
The primary use case of this is for job hunters and employees to understand how their salary stacks up against people in similar roles. But it's also common for companies to use these as a data source to understand typical salaries.
They're free and easy to access which makes them appealing, but they have one major disadvantage: the data is not reliable.
Self-reported data. All of the salary data these online job sites gather is self-reported by employees. This comes with many issues: there's no incentive for employees to accurately report their own salary so it could be inflated, there's no consistency in how employees report total compensation e.g. the inclusion of equity or variable pay in their package, and companies do not have to verify the salary data before it is included in Glassdoor's dataset.
An average salary per role. These job sites typically offer a simple 'average salary' figure for a specific job role, calculated by averaging all salaries submitted to the platform for that role. Taking an average is not considered best practice in salary benchmarking, because the average can be significantly skewed by outliers (i.e. unusually high or low salaries for that role). Instead, the median salary should be used, with quartiles to show the data distribution.
Averaging salaries across time. The average salary figure given typically also averages all salaries ever submitted via the platform – meaning it does not reflect an up-to-date view of the market rate for that role, but rather an average of all historic salaries ever offered for that role.
Lack of nuanced comparison. Showing an average salary per role also lacks nuance – it's important that your company's salaries are benchmarked against the types of companies that you want to be competitive against, whether that's a specific industry, funding stage, location etc, rather than an overall average salary.
In short, there's no way of knowing if the salary given is accurate – and it's pretty likely that it's not.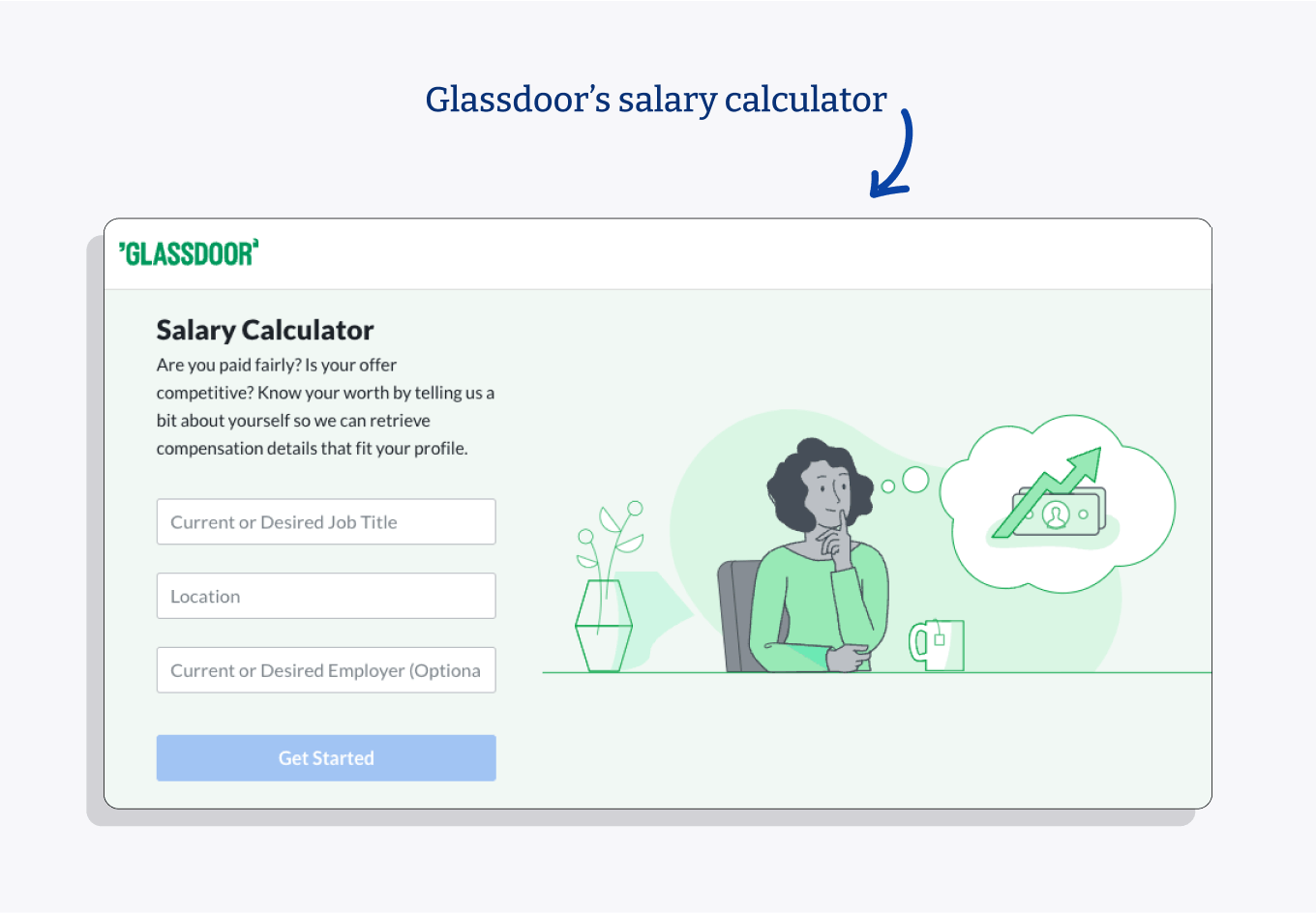 Real-time salary benchmarking tools
Example providers: Ravio (Europe), Pave (US)
Today there are new, digital tools entering the HR world to make salary benchmarking data much easier to understand and put into action for your compensation strategy – bringing salary benchmarking out of spreadsheets and in line with the rest of your 2023 HR tech stack.
Used right, these tools can also give you access to much more accurate, relevant, and up-to-date salary data to benchmark your salaries against.
And if you're a tech company in Europe, salary benchmarking with Ravio is the only option – our dataset is the strongest out there (in both size and relevance) for European tech.
Here's a few more reasons why:
Real-time data that truly reflects the market. By integrating with HRIS systems, Ravio's benchmarking data is always up to date, accurately reflecting the market as well as providing real-time insights into market trends. Plus, it's always relevant to your company, because you can filter the data to see salaries for different roles, levels, geographies, industries, company size, and more.
A modern approach: intuitive, easy to use, fast onboarding. The platform is simple to use and the data easy to understand. Plus, there's none of the waiting around for a spreadsheet of data to be delivered, you can onboard and access benchmarking data within minutes.
Automatic job level mapping. One of the things that makes traditional salary surveys hard to use is that the job levels in the survey results aren't mapped to the level framework you actually use at your company. Ravio does that for you – we automatically apply our levelling framework to every customer as part of the onboarding, enabling a hassle-free and fast start.
See how your company stacks up against the competition. Ravio offers the functionality to analyse your specific company against relevant market data, as well as the ability to evaluate internal pay equity and the gender pay gap.