Ravio Rewards Awards: the Wellness Benefits Champions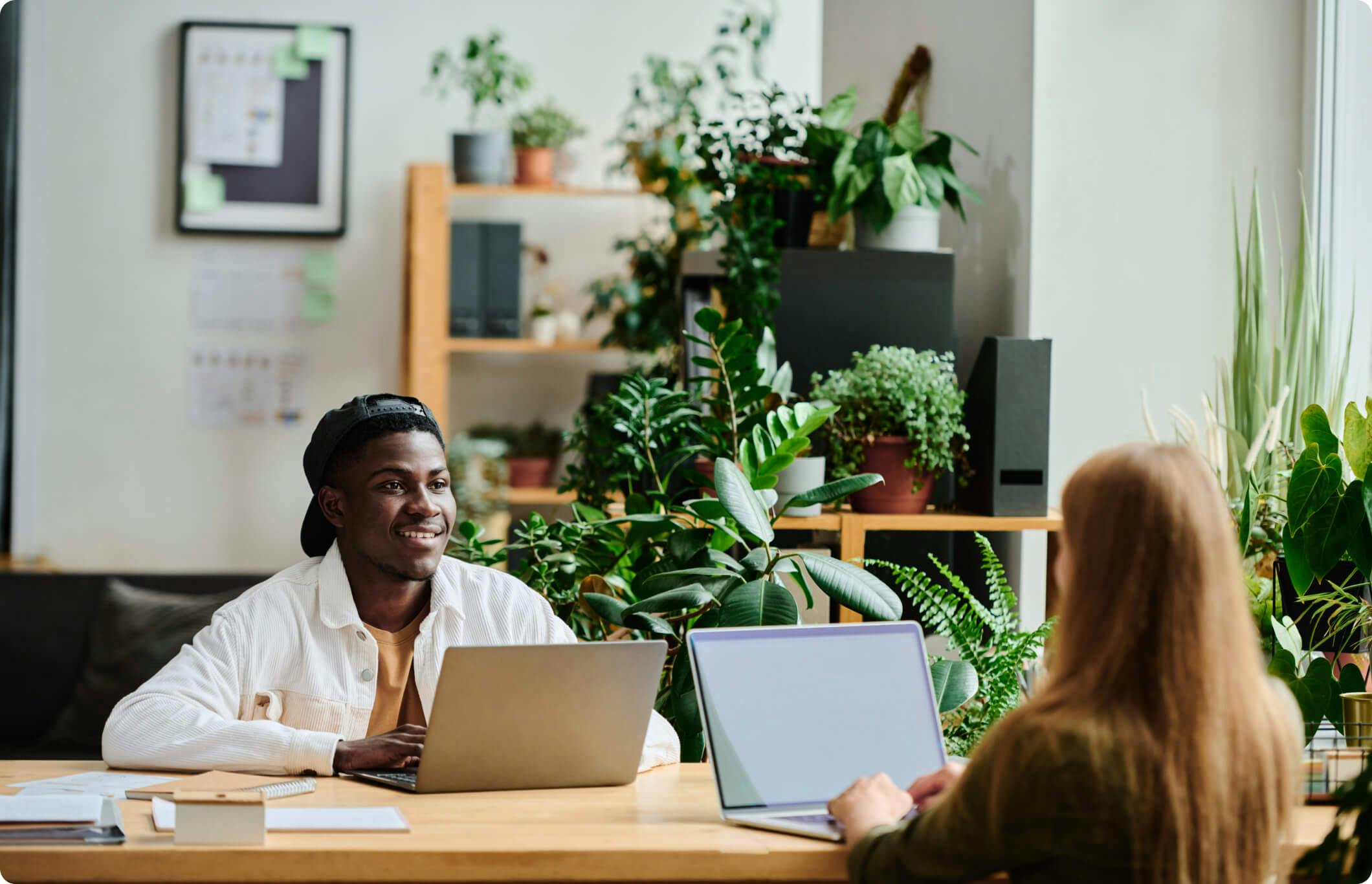 After announcing our first round of Ravio Rewards Awards winners in May, celebrating customers who are leading the charge in forward thinking wellness and diversity initiatives, we sat down with the award winners' People leaders to dive deeper into the processes and policies that secured them the win.
In the Wellness category, which included Stand Out Benefits Leaders iwoca and Wellness Benefits Leaders Umwerk, we found an overall trend that unites them all in their benefit philosophies: personalise and be personable.
For winning benefit philosophies: personalise and be personable
What does this mean? With stand out policies, ranging from enhanced holiday allowance, paid for sabbaticals, enhanced parental leave and pregnancy loss leave, each company shared similar values and ideals when it came to the policies themselves. Benefits need to be about the employees - tailored for them and flexible in their implementation.
Overall, we noticed an interesting shift away from the preset standard wellness allowances that used to be the norm. Start ups and scale ups alike have realised that in a post-covid world, marred by economic downturn and a reduced cash flow, employees need to feel cared for by the businesses they join - and wellness benefits are a key part of that equation.
Below are some of the highlights that the People leaders from Umwerk and iwoca shared during our chats, drawing attention to some of the most inspirational policies and processes out there.

Solving the remote challenge at Umwerk
Umwerk's Sara Anderson (Senior HR Manager), highlighted one of the main challenges companies have faced over the last 12 months is reconciling the new remote realities that characterise their workforce, with maintaining company culture. Whilst both WFH 5 days a week, as well as their Working from Abroad policy were built based on employee feedback, they also want to ensure that what is perceived as a "wellness" benefit by many, doesn't lead to exclusion or a breakdown of company culture. 
In order to achieve this balance, and create connectivity amongst their employees, Umwerk has created a monthly office day for all local employees, as well as giving remote team members the opportunity to come to an office day once a quarter. This allows them to maintain both a sense of unity amongst the team, whilst respecting the majority's wishes of a remote-first environment. 
Sara's advice on executing a People strategy that works? "Always ask employees what they actually want, don't assume that you know what that is."
At iwoca there is no cookie cutter approach
When a team is spread out across different geographies, setting up benefits that can be accessed by all is a key priority. As Danielle Wiesendanger (Senior People Partner) and Maura Harper (People Experience Partner) from iwoca have learned, not only do you need to tailor by individual needs, but also by cultural differences.
At iwoca, their philosophy follows this exact principle: they create policies and processes to ensure clear communication to all team members, while embracing there can be no cookie cutter approach - "you have policies, but you have to be able to tailor them to a particular person's needs." You can engage with what is suitable across your employee population, but you also need to keep an open mind that it can change. For example, they have seen - as have many other companies - a shift away from office based benefits towards longer term investments, such as flexible working policies and working from abroad policies. This is why, Danielle reiterates, the ability to flex and reprioritise quickly is key.
Their current focus is on mental health benefits, having set up different platforms, with a diverse range of resources, that can be used by anyone. From group educational sessions, to 1:1 appointments, as well as a Mental First Aiders budget, they have built a package that can be used by anyone - and is one of their most popular benefits internally.
Start building the foundations early
If wellness and employee support are key pillars of your culture, as has been outlined above by our Wellness Champions, implementing the foundations for these early on in a business is fundamental.
In the early days, when the stakes are high, the runway is short, and everything is about building something people want quickly, wellness tends to slip down the priority list. This can affect the team at different stages: if targets are not hit, if people burn out, when recruitment is a priority.
Luckily, there are an increasing number of affordable and low-touch ways for smaller and growing companies to set up robust benefits packages with very little effort. These help to reduce the set up time, ongoing admin, and cut down on the total number of suppliers or touch points your team needs to deal with.
One such company is Yonder, which allows European companies to offer core benefits including health and retirement from top providers through a single, simple interface. They practise what they preach in their own company benefits - offering remote-first options, learning support, flexible hours, mental health days, and generous contributions to core benefits like health insurance and retirement. By building the foundations early on, you are able to prioritise employee wellbeing, and set these up to scale as the business grows.
Employee wellness is a non-negotiable
Overall, the People Leaders interviewed demonstrated a real desire to put employee wellness at the core of the employee experience. They are aware that their teammates want to be heard and that empathy should be exercised across the board. With clear policies and processes in place they are all working towards building an environment that allows their employees to thrive. Their goal is to create an authentic company culture, dictated by the employees themselves, rather than by a set of pre-designed, impersonal HR policies.
With a rise of personalised and personable wellness benefits, our interviewees leave us with a few key considerations in mind to ensure that the execution can be just as successful as the theory:
Make sure policies are clearly communicated and written down: it's fundamental for employee peace of mind.
Keep your policies simple and straightforward - and trust your teams to implement them in line with company culture and values.
Communicate on what you can't do and why: it's just as important as the wins
Thank you to all our interviewees and once again congratulations to all of our award winners!

Keep your eyes peeled for part 2 of the Rewards Awards series: our spotlight on diversity.