Ravio Rewards Awards: Diversity Leaders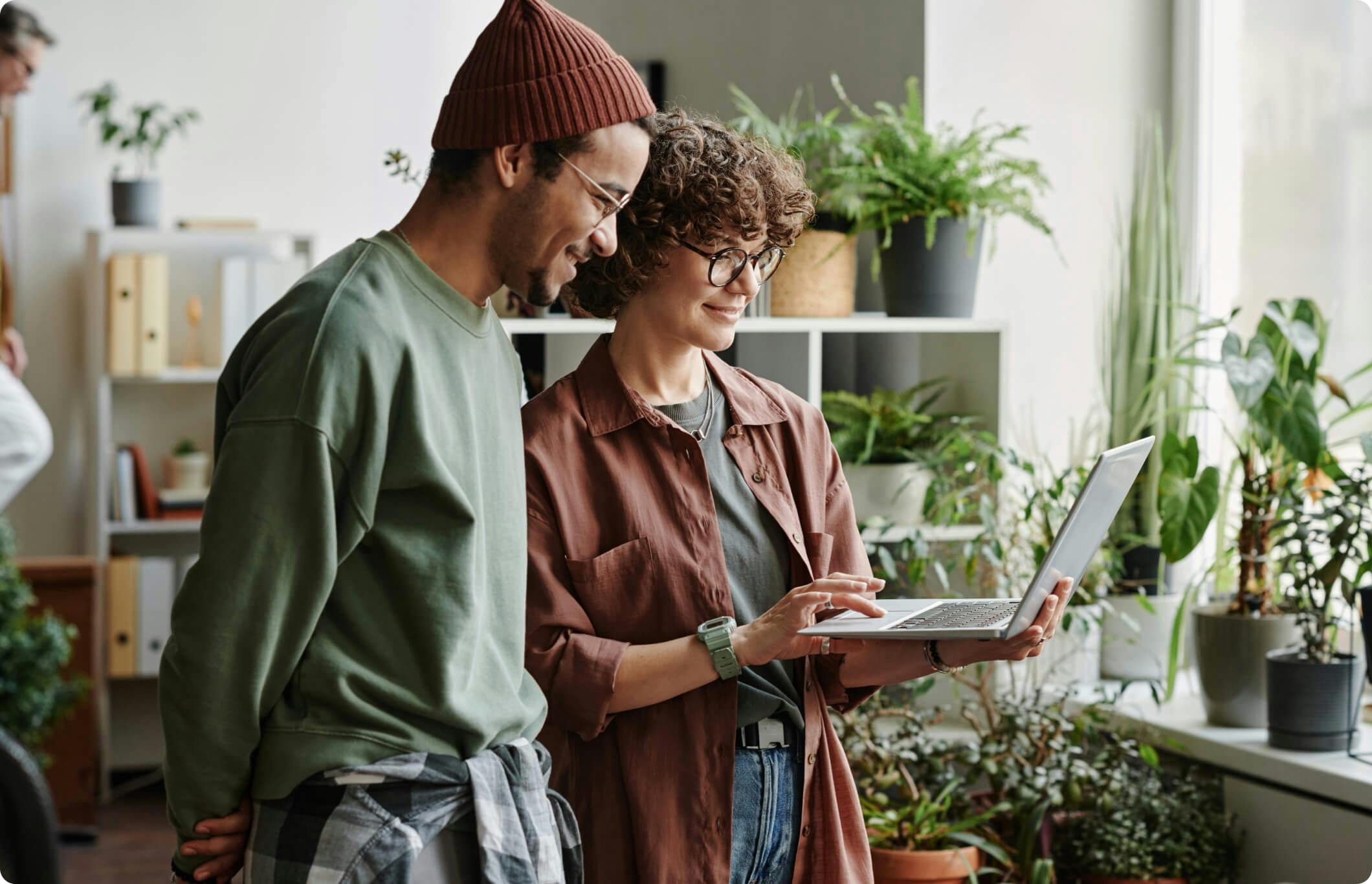 When looking into the data around diversity within the Ravio dataset, a few key findings came to light which suggested that there is still a lot of work to be done on the diversity front within the start up and scale up community.
Just 5% of start ups have a majority of women in leadership positions
Around 22% of start ups have at least 25% women in their tech teams
Only approximately 21% of start ups have an unadjusted gender pay gap of less than 10%
Thanks to the Rewards Awards' Diversity category we wanted to celebrate some of the start ups and scale ups who are doing an exceptional job in driving change within the industry.
Side note: In this case it is important to point out that we are talking about gender diversity specifically for the purpose of this article, as these are the metrics available to us through our benchmarks.
We interviewed our award winners' People teams to get an insight into what they have done to stand out from the crowd, featuring ourWomen in STEM Champions Farewill and what3words, as well as ourFairness Champions, Team Liquid.
The key theme: diversity matters
Unsurprisingly, the main theme that emerged when talking to People Leaders was that diversity is very much top of mind for People teams everywhere. Not only is this partly legislation mandated, with the EU Pay Transparency Directive kicking in , but it is also a core value to many of them. Results across our three award winners show that companies that invest in diversity-driven initiatives are able to build a more varied, more motivated workforce - extending the benefits of a diverse workplace beyond the hiring process.
Dive into some of the insights we gathered when talking to the People leaders from our Rewards Awards winners and discover what is driving their diversity strategies.
Starting from the beginning with what3words
In 2020 what3words started to deep dive into their Talent Acquisition journey to ensure a higher degree of inclusivity across their job descriptions, by focusing on building out more D&I initiatives and promoting the company mission. They expanded their interview experience as well, to ensure that they were hiring based on best fit, and optimising for retention. Starting from the very beginning of the People journey, was an essential part of embedding their diversity goals into their company mission and making it a core element of their People strategy.
As both Alys Martin (Head of People) and Sophie Pohling (People Advisor) highlighted - the real key to ensuring more diversity within the process is to be flexible with your criteria and cast the net wide: you need to give everyone an equal chance of entering the process and feeling like they truly have a chance.
Making sure that HR is not viewed as an ivory tower from the very beginning, has been a game changer for them - starting from post interview surveys. They have found that by fostering communication from the earliest of stages they are able to to improve their retention and better understand both prospective and current employees.
Overall Alys' main advice was to embrace flexibility and communication - in the hiring process and beyond. By breaking your habits and being more flexible, you will be able to broaden your talent base and look beyond your unconscious biases: "No diversity is the ultimate risk" for businesses to succeed, she believes.
For Farewill, diversity is never 'done'
With a whopping 57% of women in their tech team and 3 out of 5 of their leadership team being women (CCO, CFO and VP People), Farewill are truly a trailblazer in the industry, especially when comparing it to the data we extracted from our broader data set. Despite this, Melissa Trahan (VP People) and Nelly Nardelli (People Operations Lead) are adamant that "diversity is never done."
Similarly to what3words, they have found that flexibility and clarity in communication are helpful tools to building relationships and diversity within their teams. Communication wise, they ensure that everyone is benchmarked and has a clear job description. By making it aligned and transparent, employees feel that they are being treated fairly and are part of the journey.
Their hiring policy follows a similar mindset and is based on flexibility - they don't focus on the engineer's level as much as their potential. This allows people starting out in their career a better chance, and they found that diverse talent is more likely to be sourced at an earlier career stage, due to the nature of the market. Moreover by hiring junior engineers they can grow into the business and become true evangelists - giving more senior engineers a chance to mentor them and grow as well.
They report that the flywheel effect also has a large impact on their diversity metrics. Melissa shares that their first engineer hire was a woman, which has impacted the business from the get go: diverse talent have diverse networks and this is a powerful tool that should not be underestimated. When people see themselves represented in the workplace, hiring for a more diverse workforce seamlessly becomes part of the culture.
Leading by example with Team Liquid
Team Liquid is a global esports enterprise - which might seem like a very gendered industry. However, as Mary Santos Helms (HR Business Partner for EU & APAC) points out they have a strong mission to empower women in this space. They run a women in esports community, with regular events, and their goal is to build a space where women can build relationships, share their challenges and discuss topics in a safe space - such as imposter syndrome.
One of the key differentiators that Mary has identified is the fact that this mission is driven both top-down and bottom-up, with the CEOs, COO, P&C VP, business owners, as well as the recruitment policy, all driving in the same direction. Their recruitment policy has quite a clear structure to it, so as to ensure that their diversity mission is formalised at all stages. It includes the need to have at least 1 woman and/or a person of colour in the final 3 candidate pool. If a hiring manager can't prove that this is the case the hiring process has to start again. This is reflected past the hiring stage too,with focus on pay equality across the global business being a continuous work in progress across all People teams.
These policies are seen as the formalisation of values that are deeply embedded in Team Liquid. "Being peculiar" is one of their key values and they truly want people to feel empowered to be their authentic selves. Mary herself says that it's the first workplace where she's felt comfortable showing up to work with her Hello Kitty socks and Harry Potter backpack.
"Culture... isn't an employee handbook or policies – it's taking the time to listen to people, knowing who they are and not only looking at the differences, but also what they have in common."
The main takeaway: keep diversity front of mind
All the People leaders we interviewed were aligned on the core principles needed to ensure that diversity remains a priority for their business. There are a few key findings that were reiterated and show that in order to hit that 0% Gender Pay Gap, and that equality among your workforce, you need to ensure you have strong foundations to build on.
Prioritise diversity as one of your culture's foundations and ensure that the executive team is leading by example
Allow flexibility in your hiring process - it will help overcome unconscious biases, as well as opening up your talent pool
Formalise your processes and communicate them: transparency is crucial
Although EU-led initiatives like the Pay Transparency Directive will help create momentum to support the narrowing of the Gender Pay Gap, building gender diversity in the start up and scale up space is still in its infancy. According to our People leaders, the first step is to acknowledge this and ensure you have the data at your fingertips to understand where the gaps are occurring and what actions need to be taken to move in the right direction.
Studies show that a diverse workforce creates a more dynamic and productive environment, strengthening businesses overall. Thanks to the examples shared by what3words, Farewill and TeamLiquid, there are lots of positive ideas to draw from in the mission towards pay equity.
Thank you to all our interviewees and once again congratulations to all of our award winner!
Want to read about our Wellness Rewards Awards winner? Find out more here.