New to Ravio: total compensation is here.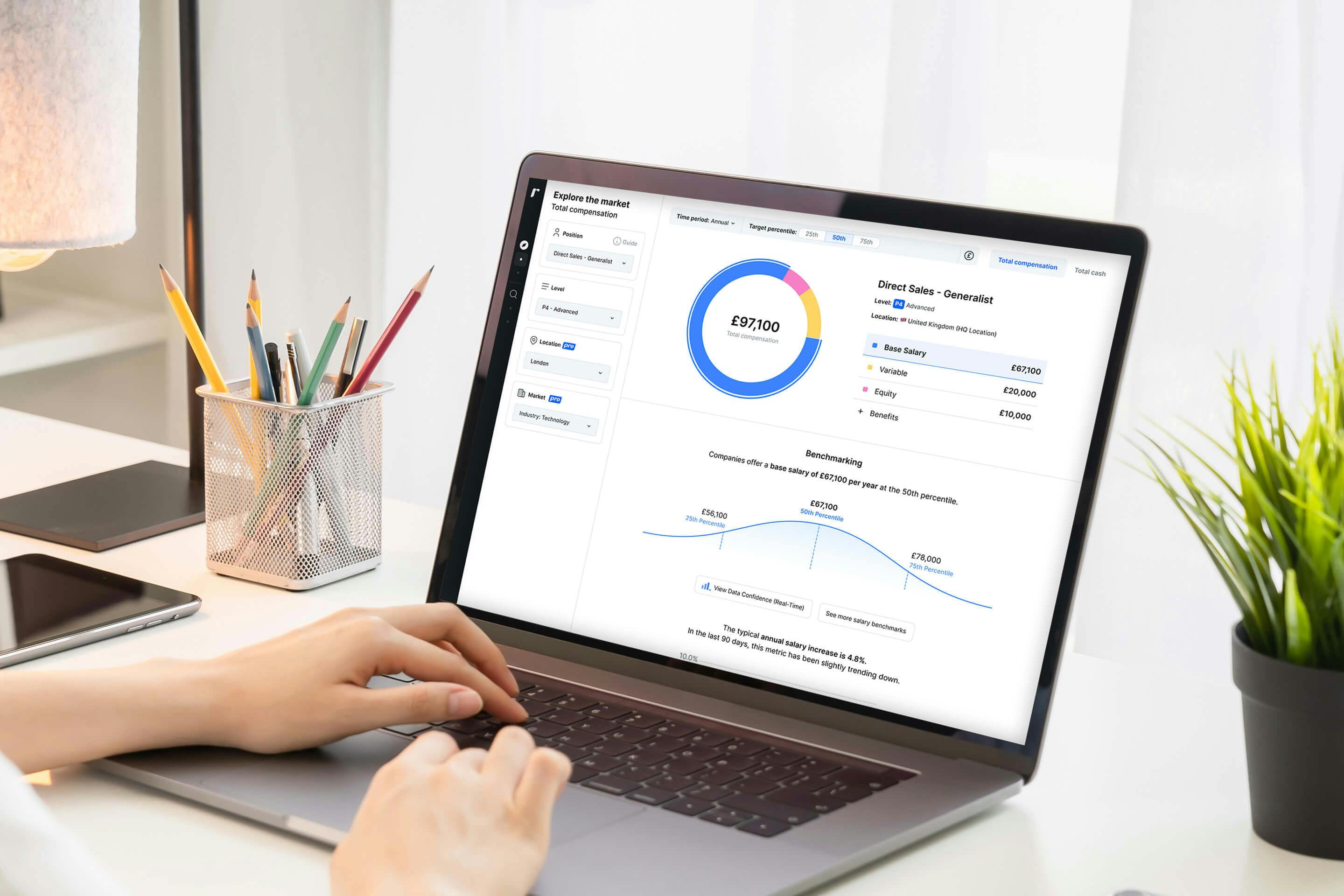 For HR, People, and business leaders alike, building competitive total compensation packages is a constant challenge, especially when it comes to allocating equity. With top-quality talent in high demand, finding the right balance between base salary, variable pay, and equity can be a daunting task that's perpetually shrouded in mystery. 
What do I offer to attract the best talent?
How do we remain competitive in order to retain our most senior engineers?
What are other companies at our funding stage doing?
These questions have historically been painful and difficult to answer, and yet, in the competitive pursuit of hiring (and retaining) Europe's best talent, the stakes have never been higher. 

That's why we are excited to share that Ravio – Europe's leader in real-time total compensation benchmarking – will now change the way you approach total compensation – for good.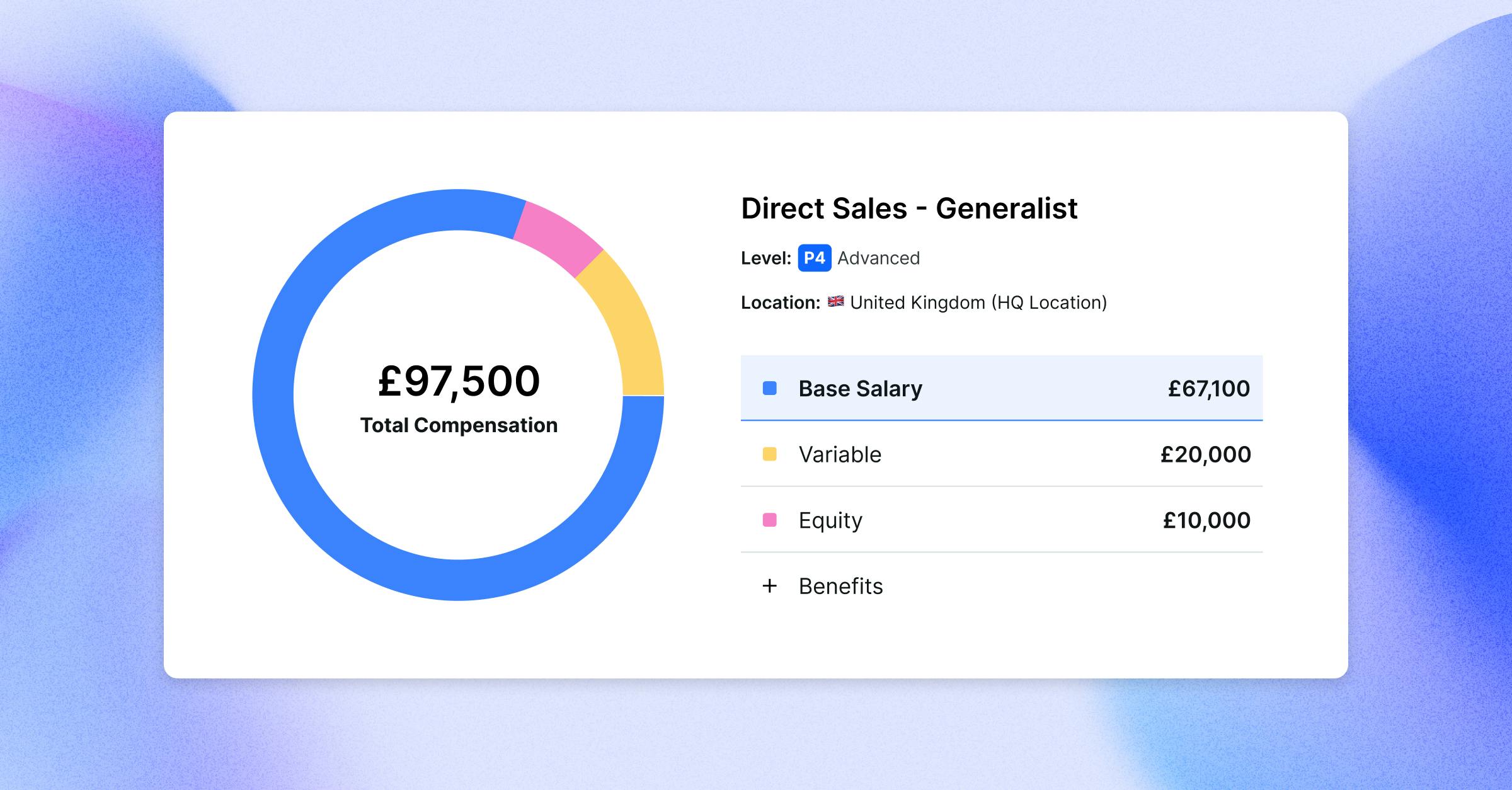 Create a total compensation strategy you can be proud of with Ravio as your source of truth
Real-time total compensation can help busy HR/People & business leaders to:
See how other European tech companies allocate total compensation.
Access a source of truth for real-time total compensation benchmarking – with a comprehensive data set powered by Europe's fastest growing tech companies.
Eliminate guesswork, time wasted, and spreadsheets frozen in time.
Use Ravio as a fast, easy, and reliable way to build a total compensation package for candidates and employees that includes base salary, variable pay, and equity.
Attract the best talent with competitive offers.
At last, feel confident knowing how much equity and variable compensation to allocate when you hire someone.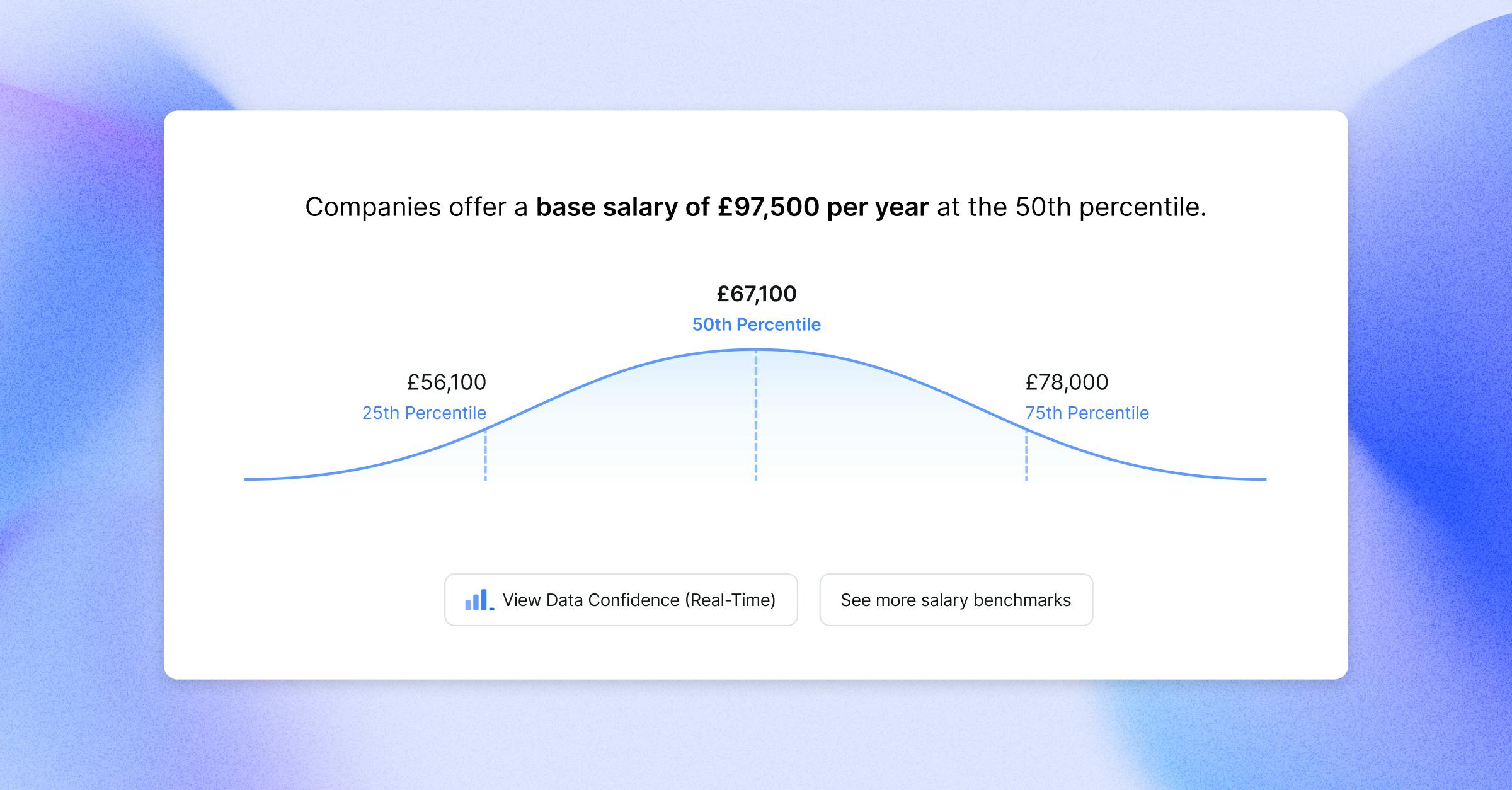 Introducing real-time equity compensation benchmarks
We're incredibly proud to unveil the industry's first set of real-time equity compensation benchmarks designed specifically for fast-growing European tech companies. These benchmarks break new ground by covering:
Equity allocations by role, seniority, and location. Gain insights into how other companies are distributing equity to employees based on their roles, seniority, and geographical locations.
Equity benchmarks by funding stage. From startups to unicorns, understand how companies allocate equity according to their shape, size, and funding stage.
New hire equity grants. Discover the industry standards for equity grants to new hires, ensuring that your offers are competitive.
Stay in the loop with the latest news, trends and insights from Ravio
What's on the horizon
Ravio has even more exciting features in the pipeline. Soon, you'll have access to:
Insights into common vesting terms and cliffs. Understand the prevailing vesting terms and cliffs in the industry to structure equity packages that align with industry norms.
Country equity and taxation guide. Ensure compliance with regional regulations, with a comprehensive guide covering equity and taxation in the United Kingdom, Germany, France, Netherlands, Sweden, and Spain.
Employee equity upside calculator. Calculate and communicate the potential upside for your employees based on equity grants, giving them a clear picture of the value you're offering.
Equity philosophy benchmarks. Leverage insights into equity philosophy benchmarks to define a clear and competitive equity strategy for your organisation.
Start using real-time total comp benchmarking quickly and easily
Total compensation and equity benchmarks are available exclusively to Ravio customers on a give-to-get basis. Attract and retain the best talent in the industry, Ravio is your ultimate source of truth. With Ravio, you'll become a leader in offering competitive and compelling compensation packages, setting the stage for your startup's future success.
Join Europe's fastest growing companies in using Ravio as a source of truth for total compensation benchmarking. Unlock the full potential of real-time total compensation benchmarking by getting in touch with our team to get started.