Ravio's compensation benchmarking insights expand to France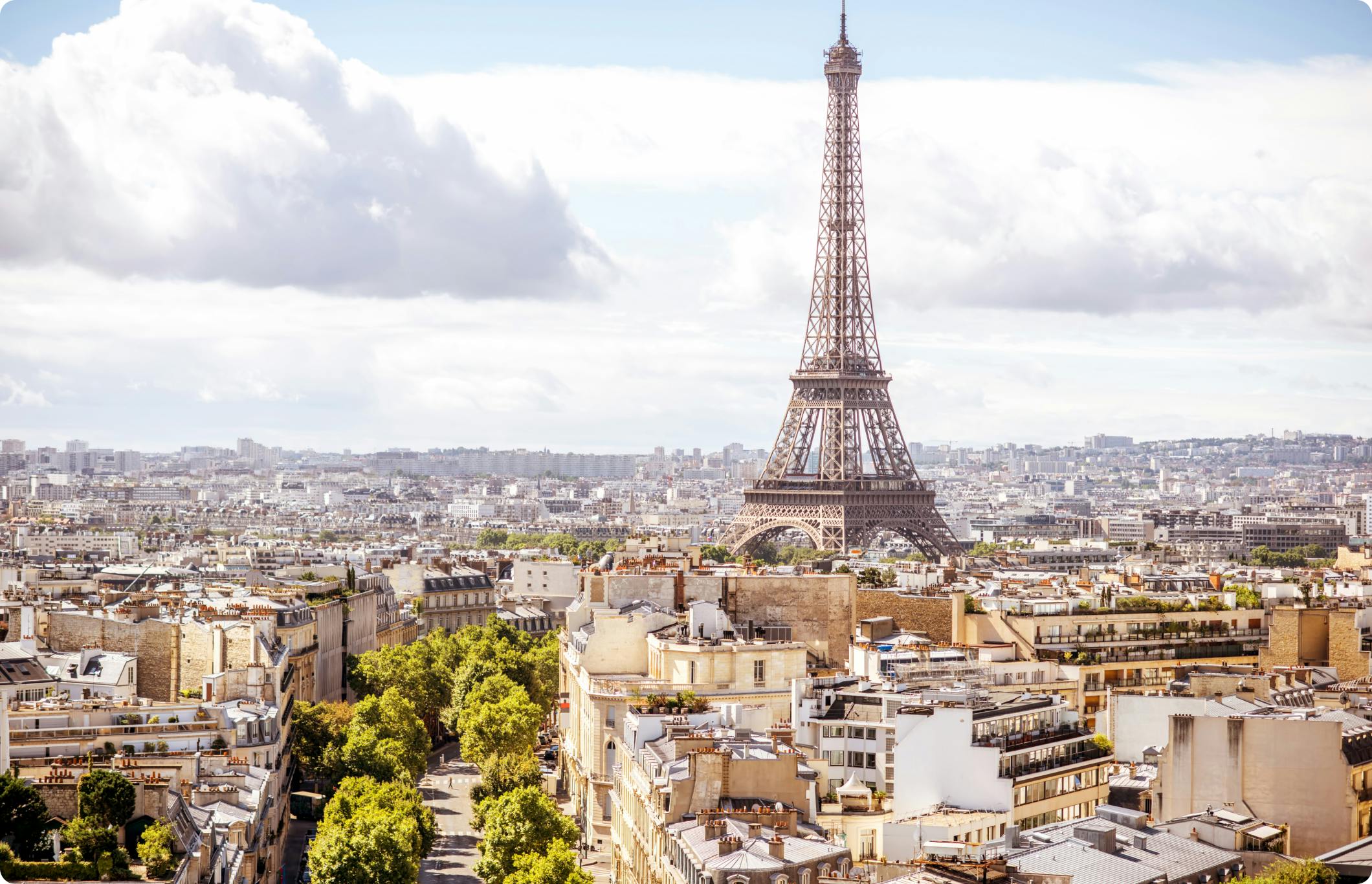 We're thrilled to share that Ravio has launched in France.
Ravio customers now have access to benchmarking data for France, including real-time salary, benefits and diversity benchmarks to build, manage and develop their total compensation strategy.
Thanks to these newly launched benchmarks for one of the most important tech markets in Europe, our customers can dive into compensation data for employees based in France - whether remote or HQ based. Ravio's data is sourced directly from Europe's leading tech companies like HR-Path, Iziwork, Matera, Plum Guide, Delivery Hero, and Personio powered by real-time HRIS integrations.
This data set, combined with Ravio's easy-to-use dashboard, is the ultimate tool for People teams, Talent Acquisition specialists and Rewards leaders, to build and execute successful hiring and retention strategies.
What does Ravio offer?
Not only will Ravio level all of your employees automatically based on our best-in-class framework, but you will also get access to valuable market insights for free as long as you contribute your own data.
With Ravio's powerful platform you can see:
Real-time market benchmarks for base pay, benefits and equity
Internal compensation data and an overview of your org health
Diversity benchmarks


This supports you in:
Hiring great talent, knowing exactly what you need to offer versus the market
Retaining your key people, by monitoring attrition risk and salary trends
Complying with diversity data needs, preparing for salary transparency in the lead up to the EU Transparency Directive
By diving into our benchmarks you can extract actionable insights to attract, retain and motivate your teams, as well as building leading People strategies and processes.
Spotlight on our Diversity Benchmarks
When looking at the Gender Pay Gap within your company, how does that benchmark against the rest of the nation?
With France's Gender Pay Gap being around 19% in the tech industry, it is 4% lower than the European average - however as we know from the EU Pay Transparency Directive companies with a Gender Pay Gap above 5% will have to act and take corrective measures, or risk being fined.
With France's Gender Pay Gap being around 19% in the tech industry, it is 4% lower than the European average.
Thanks to Ravio's Diversity benchmarks you can immediately see what your gap looks like and if there are any gaps that need correcting - easily done when you can benchmark each individual in real-time against the market.
When you join Ravio, you automatically unlock powerful data and insights, which support you in your day-to-day and overall strategy building.
This is the first version of our benchmarking module, so new improvements, additional regions, insightful visualisations, and more data will be coming fast!
If you have any questions or feedback, please feel free to contact support@ravio.com.